Management Team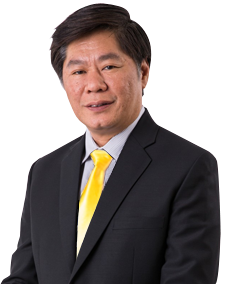 Chris San
Chief Financial Officer
Mr. Chris San is a senior professional with over 20 years of experience in accounting, financial and corporate matters. From 2006 to early 2017, he served as Chief Financial Officer at two SGX listed companies, being New Toyo International Holdings Ltd and Superior Multi-Packaging Limited. Prior to this, he held the position of Group Financial Controller at New Toyo International Holdings Ltd.
He holds a Bachelor of Business degree in Accountancy from the Edith Cowan University, Western Australia and is a Fellow of CPA Australia.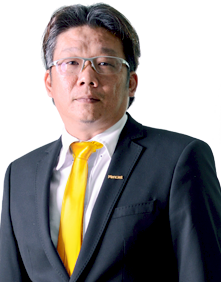 Wong Boon Hwee
Head, Marine Division of Mencast Offshore & Marine Pte. Ltd.
Mr. Wong Boon Hwee is the Head of the Marine Division in Mencast Offshore & Marine Pte. Ltd. His responsibilities include the planning of project processes and procedures, optimising resource management of project activities, overseeing the day-to-day operations of projects and leading a cross-functional team in the timely manner while maintaining a high quality in execution of projects. Boon Hwee has more than 20 years of experience in the Marine industry and is essential to the functionality of Mencast Offshore & Marine Pte. Ltd. Boon Hwee is the brother of our Executive Director, Mr. Wong Boon Huat.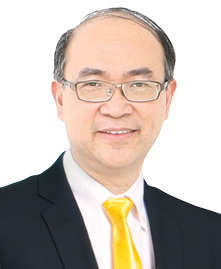 Dr. Chia Boon Tat
Head of Research & Development, Mencast Holdings Ltd.
Deputy Director, Mencast Innovation Centre Pte. Ltd.
Dr. Chia Boon Tat has over 20 years of experience in technology development and commercialisation. He has been the Head of Research and Development in Mencast since 2014. From 1997 to 2002, he was EVP of Technology and Strategy at SGX-listed Keppel Telecoms & Transportation Ltd. From 2003 to 2006, he was Managing Director of Nexwave Technologies Pte Ltd, a fully owned subsidiary of SGX-listed Telechoice Ltd. From 2007 to 2013, he was the Founder and CEO of Interactive Microorganisms Laboratories Pte. Ltd. Dr. Chia is also an adjunct lecturer teaching entrepreneurship courses at the Nanyang Technological University. Dr. Chia graduated with a Doctorate degree from the Institut National Polytechnique de Grenoble, France.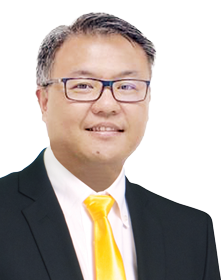 Koh Shu Yong
General Manager of Mencast Marine Pte Ltd
Mr. Koh Shu Yong is currently the General Manager of Mencast Marine Pte Ltd. He is responsible for overseeing the day-to-day operations, ensuring the group strategies are implemented and executed to grow and transform new business developments.
He has been involved in various high turnkey projects in his career from new vessel construction, ships in operations, certification, sustainability and industry transformation projects that are of interest in development to the eco-system & value chain towards the Maritime sector.
Thinking differently, agility to pivot and keep it simple is his growth and passion for the industry in the past 20 years. He has built up his experience within the industry and worked through the ranks with different organisations. He went through several portfolio in his career from production, engineering, operations, project management, commercial, business development, general management, innovation and new technology. He actively dedicates his time in serving the industry through his involvement in societies and associations.
He holds a Bachelor of Naval Architecture (1st Class Honors) with Newcastle University and a Master of Science in Maritime Studies and Master of Administration in International Trading with Nanyang Technology University.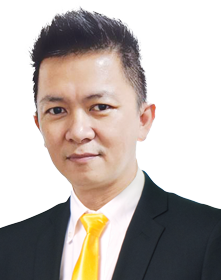 Javen Kee
Head of Propulsion System
Mr. Javen Kee is the Senior Operations Manager of Mencast Marine Pte Ltd.
He is responsible for the operation of marine activities, overseeing the day-to-day operations that include sterngear and propulsion manufacturing services.
He joined the Group in March 1992 as a Machinist, rose to the rank of Workshop Manager in 2012 and in June 2020 was promoted to Senior Operations Manager.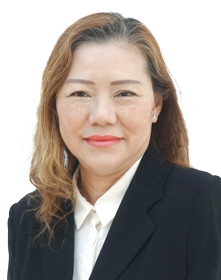 Susan Tan Sock Kiang
Head of Corporate HR & Administration Manager
Ms. Susan Tan has more than 30 years of experience in human resources and administration. She is responsible for the full spectrum of HR, payroll and administration of Mencast Group. She oversees the talent management programs of the Group including recruitment, performance management, training and professional development, benefits and compensation package. She manages the Group's Insurance policies.
Ms. Susan ensures compliance with the Group's policies and procedures. She is always in close contact with different government authorities on the latest developments and guidelines to ensure all the Group's HR policies are aligned to legal requirements and best practices.