Corporate Profile
Mencast Holdings Ltd. and its subsidiaries ("Mencast" or the "Group") is a regional Engineering and Maintenance, Repair and Overhaul ("MRO") solutions provider. We also have growing business in waste remediation, recycling and manufactured products.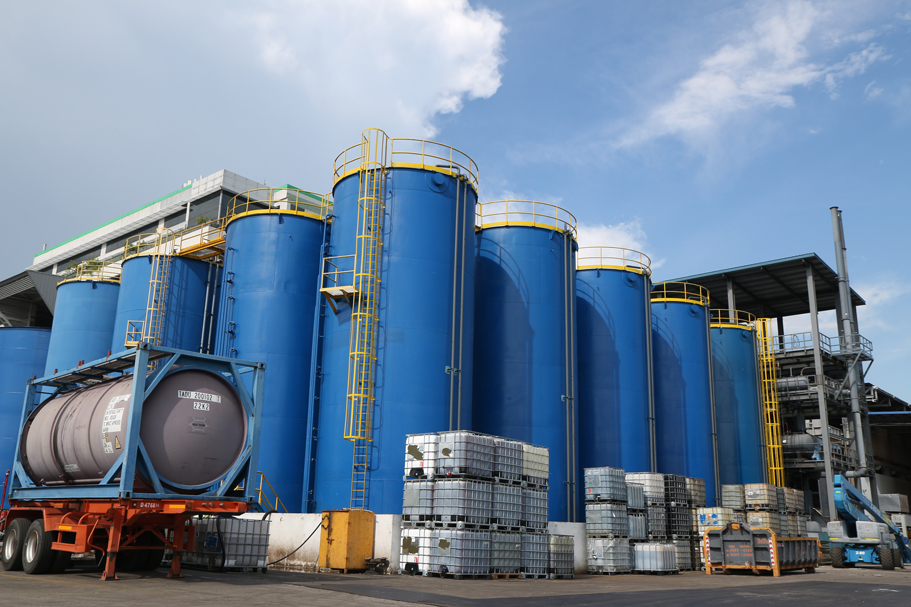 Headquartered in Singapore, our Group was successfully listed in June 2008 as the first sponsor-approved listing on Singapore's SGX Catalist and later became the first such company to transfer to the SGX Mainboard.
From its establishment in 1981, the Group has grown into a leader in the manufacture and repair of propellers and sterngear equipment and has built on its core competencies to steadily expand business into new areas. These include waste management as well as innovation driven businesses.
Mencast constantly innovates to create customer value and drive sustainable business growth. In 2017, Mencast Innovation Centre Pte. Ltd. ("MIC") was established as an incubator that provides mentorship, facilities and networking opportunities for growth companies synergistic with our Group.
Mencast will continue to seek technology driven growth opportunities in MRO, environmental remediation, manufacturing and the recycling of waste products.
Offshore & Engineering

Offshore & Engineering

Our Offshore & Engineering segment includes inspection, maintenance and fabrication of structures as well as engineering and other services related to onshore structures which includes Construction & Infrastructure, Oil & Gas, Energy, Utilities, Water Treatment and Reclamation sectors within the region. This division offers in-depth expertise in turnkey project management and budget development in mechanical structural engineering and installation.

Entities under our Offshore & Engineering segment are recognised as engineering specialist in the design, procurement, fabrication and installation of structural and precision engineering systems and plants. We also have in-house capability to fabricate complex skids, filtration membrane, pressure vessels and storage tanks. Within this segment, we also provide a full range of topside (rope access) services for the Offshore and Inshore industry.

Marine

Marine

Our Marine segment includes sterngear manufacturing and refurbishment, ship inspection, repair & maintenance services, engineering & fabrication, and marine project management works. Through our waterfront facilities and subsea expertise, we are able to deploy bespoke marine solutions that include customised manufacturing, mobile reclaiming and reconditioning of hull parts, repairing, refurbishing and modification of propellers. For offsite works, we carry out inspection, repair and maintenance at shipyards, anchorages, ports, wharves and jetties, and onboard vessels, such as FPSOs, barges, container shipping vessels and oil tankers. Under this segment, we also provide full range of subsea (diving) services for the Marine industry, particularly in inspection, repair and maintenance.

Energy Services

Energy Services

Our Energy Services segment includes custom-designed environmental and energy solutions with the use of high technology and mobile decontaminating plants. Services provided under this segment include semi-robotic oil tank de-sludging, air-fin cooler cleaning, ultra-high pressure hydro cleaning, furnace decoking and pigging, and heat exchange re-tubing. In addition, we also design and launch carbon footprint initiatives for our clients to manage their carbon output.