Management Team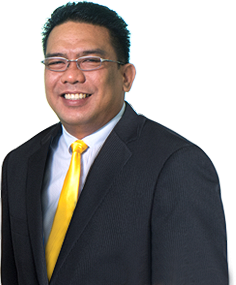 Rodolfo S Alviedo Jr, Jojo
Chief Financial Officer
Mr. Jojo Alviedo joined our Group in October 2012 and is responsible for the accounting and finance functions of the Group. Jojo has amassed 20 years of international audit and advisory experience across Singapore, Philippines and Vietnam. Prior to joining our Group, Jojo heldthe post of Corporate Advisory Principal in Nexia TS Public Accounting Corporation, Singapore, as well as Assurance Senior Manager in PricewaterhouseCoopers, Singapore. During this time, he has garnered in depth experience in International Financial Reporting Standards, group audit, SOX 404 audit as well as initial public offering and reverse takeover projects. He has wide industry experience, including marine, engineering and construction, trading and manufacturing, technology and information, and freight and logistics. Jojo qualified as Certified Public Accountant in Philippines in 1992.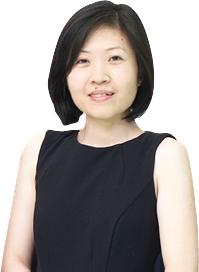 Sim Wei Wei
Head of Corporate Services
Ms Sim Wei Wei is in charge of corporate services and strategic planning for our Group, overseeing the coordination and allocation of Group resources for the achievement of Mencast's strategic objectives. She joined Mencast in May 2005 as Admin & HR Executive for implementing human resource policies and procedures, as well as handling general administrative duties. Her responsibilities include various human resource functions such as career development, compensation and benefits, payroll, screening and recruitment of staff. Wei Wei graduated from the Singapore Management University with a Bachelor's degree in Business Management in 2003. Wei Wei is the sister of the Group's Executive Chairman and Chief Executive Officer, Mr Sim Soon Ngee Glenndle.
Phua Poh Cheng, Jack
Vice President, Mencast Marine Division
Director, Sterngear Services
Mr Jack Phua is the Vice President of the Marine Division, overseeing the development of Marine activities that include sterngear and propulsion manufacturing and services. He also holds the position of Director of Sterngear Services after he was appointed in July 2009. Jack is the co-founder of Recon Propeller & Engineering Pte. Ltd. ("Recon"). He is responsible for business development and customer relations, as well as managing the day-to-day operations of sterngear business. Recon has been providing propeller repair and modification services to the worldwide Offshore Marine and Oil & Gas industries since 1986. Jack has more than 23 years of technical and management experience in the shipbuilding, ship repair and ship maintenance industry and has been instrumental in the growth and development of Recon.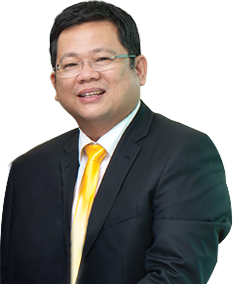 Ho Gim Hai, Sam
Managing Director, Vac-Tech Engineering Pte Ltd
Mr Ho Gim Hai is the Managing Director of Vac-Tech Engineering Pte Ltd, and has held the position since 1995. He is in charge of developing and executing Vac-Tech's strategic plans within the Energy Services segment to penetrate the Oil & Gas hazardous waste management sector, and is accountable for the performance and day-to-day management of the business. Mr. Ho is responsible in acquiring new technologies and equipment, and in managing resources efficiently to drive growth and profitability. In addition, Mr. Ho provides stewardship to Vac-Tech to ensure their strategic fit with the Mencast Group's goals and objectives. Mr. Ho graduated with a diploma in Mechanical Engineering.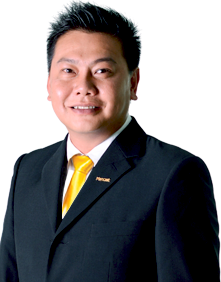 Christopher Woo Tuck Wai
Director of Subsea & Rope Access, Mencast Subsea Pte Ltd
Mr Christopher Woo is the Director of Subsea & Rope Access, Mencast Subsea Pte Ltd as well as the Director of Unidive Marine Services Malaysia Sdn Bhd. His responsibilities include managing the entire sales team and overseeing the Operations function. He also holds planning and project management responsibilities. Christopher has 15 years of sales experiences, including servicing multinational companies. He graduated with Diploma in Nautical Studies from Singapore Polytechnic and joined the Group in August 2004.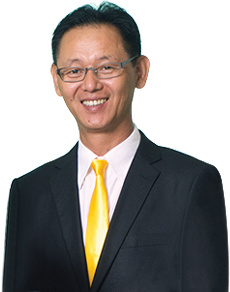 Cheng Shao Rong
Senior Manager, Operations of Mencast Engineering Pte Ltd
Mr. Cheng Shao Rong has held the role of Senior Manager in charge of operations at Mencast Engineering Pte Ltd since his appointment in December 2011. His scope of responsibilities includes the planning, supervision of projects and staff to ensure smooth execution and timely delivery of upstream precision engineering tools and equipment for the customers. He has more than 26 years of experience in the field of precision engineering, including more than 9 years of recent experience with Team Precision Engineering. Shao Rong has an in-depth knowledge of CNC machines and workshop production techniques, having risen up through the rank and file from a machine operator.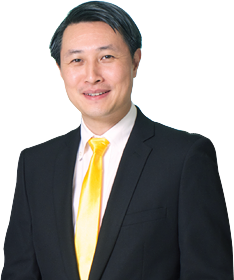 Sun Nai Jiang
Senior Manager, Upstream Operations of Mencast Engineering Pte Ltd
Mr Sun Nai Jiang ("NJ") is Senior Operations Manager, Upstream of Mencast Engineering Pte Ltd. NJ has 18 years of experience in manufacturing of which 7 years have been in the Oil & Gas industry at a managerial level. At Mencast, he is responsible for business development and the operations of the precision machining workshop which provides integrated turnkey manufacturing service to the Oil & Gas industry. NJ holds a Bachelor's degree from Nanjing University of Aeronautics and Astronautics as well as a diploma from the University of Ottawa. He joined the Group in May 2013.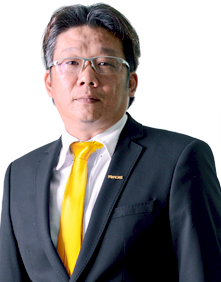 Wong Boon Hwee
Head, Marine Division of Mencast Offshore & Marine Pte Ltd
Mr Wong Boon Hwee is the Head of the Marine division in Mencast Offshore & Marine Pte Ltd. His responsibilities include the planning of project processes and procedures, optimizing resource management of project activities, overseeing the day-to-day operations of projects and leading a cross-functional team in the timely manner while maintaining a high quality in execution of projects. Mr Wong has more than 15 years of experience in the marine industry and is essential to the functionality of Mencast Offshore & Marine Pte Ltd. Mr Wong Boon Hwee is the brother of our Executive Director, Mr Wong Boon Huat.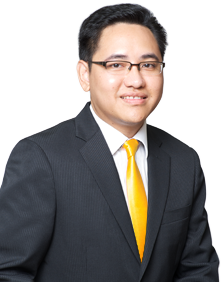 Aung Wunna, Edward
Head, Environmental Division of Mencast Offshore & Marine Pte Ltd
Mr Edward Aung is the Head of the Environmental division in Mencast Offshore & Marine Pte Ltd. He is the key decision maker for environmental division projects and his responsibilities include the leading, planning and execution of projects, conducting technical reviews and assisting in major issues. An engineer by training, Mr Aung graduated with a Master of Science in Project Management from the National University of Singapore prior to joining in 2005.